Why feed Natural Forage Foods?
Natural Forage Foods are a great way to offer a varied diet that reflects the natural feeding habits of guinea pigs. By encouraging foraging behaviour, you increase the mental and physical stimulation of your piggies which means your piggies can live their best life.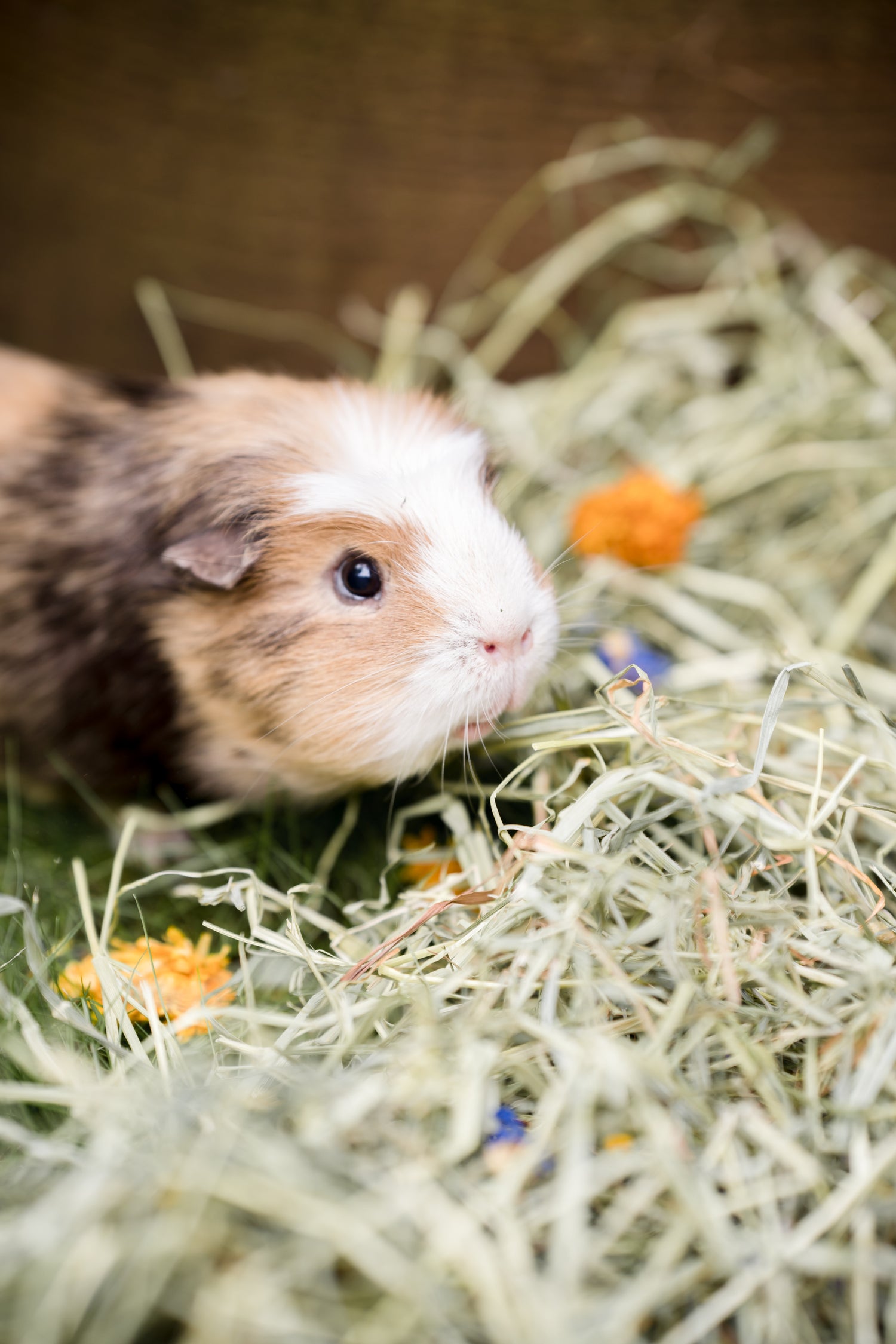 Ok so you've seen Natural Forage Foods before but what makes Piggie Parcels ® different?
Piggie Parcels was created by a long term guinea pig owner, dedicated to the health and wellbeing of guinea pigs and enriching their lives through physical and mental stimulation.
We offer a choice of preselected herb parcels based on specific dietary requirements.
We hand pack each and every bag to ensure top quality.
We offer a customisation service based on your guinea pigs dietary requirements. Just send us a message to chat about your guinea pigs specific needs.
NO PLASTICS HERE - We only use environmentally friendly packaging (check out the Eco Pigs page for in depth detail).
We are proud to work with and support Guinea Pig rescues all around the country and have adopted many rescue piggies ourselves over the years!
Yes we are all about the piggies but we also do forage parcels for your other small furries like bunnies and hamsters, so they don't need to miss out on a fantastic foraging adventure!
Shop Forage
"I simply adore your pellets!"

4 out of 7 of my piggie's are on them so far but they're incredible. I made the move after my girl ripple had reoccurring sludge and then had stones I almost lost her.

Since being on your pellets, i've seen no sludge, no stones, not
even excessive amounts of white pee!

-

Sophie - Oct 2023

"Would highly recommend trying this brand!"

I feel so lucky to have found Piggy Parcels! My guinea
pig had been suffering from Bladder Sludge so I contacted Amanda who was so
kind and helpful! She went above and beyond to provide me with advice and
support for my piggy! Her knowledge and understanding of Guinea pigs diets is
amazing! My pigs are now enjoying their new diet - great pellets and lovely
forage. Would highly recommend trying this brand!

-

Jodie - Aug 2023

"A well deserved 5 stars"

I love everything about these products, all extremely well packaged, brilliant prices, most of all the fact that my sometimes fussy piggies love them all. Thank you Amanda for the personal note, so lovely. I would highly recommend Piggie Parcels to every piggie parent, you will not be disappointed. A well deserved 5 stars from us.

-

Susan - 4 May 2022

"Prices are so reasonable."

I bought a large haybox at a rescue open day and it was
lovely - loads of fresh hay with dried flowers all the way through (not just sprinkled on top) and my pigs loved it. Since then I've bought the Intro to
Foraging box, and I use it to make a daily forage tray for my piggies which they find really engaging - it's excellent enrichment. I received my first
subscription box today too, and they love everything! I find the delivery really quick and the prices are so reasonable. Recommend to any piglet
household.

-

GiGi - Aug 2023